School Profile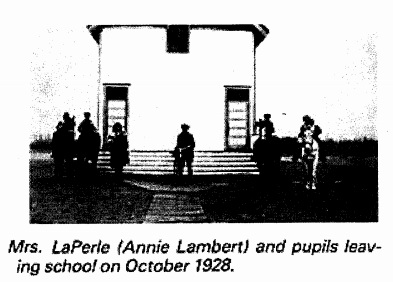 HISTORIC WINTERBURN
Winterburn School is rich in history having first opened it's doors as Splan School in 1913 and later renamed as Winterburn School in 1935.
Over the years, our school has seen many changes such as the one in 1918 when it was utilized as a make shift hospital during an influenza epidemic. As years past and changes to school district boundaries and growing populations occurred, the school had to adapt. In 1951, a small replacement school was built and the original building was sold and moved to the Stony Plain area. In 1957, a second school was built at the same site with major additions having been made in 1959, 1972 and beyond, hence creating our current school building.
In the early years, 10 students were on the register but today, we proudly serve over 350 students.
TODAY'S WINTERBURN SCHOOL
Though steeped in history, Winterburn School has developed a philosophy focused on teaching and learning for a 21st century world. The staff at Winterburn School focus on building a culture of collaboration and leadership through a Collaborative Response Model (CRM). A CRM is our schoolwide framework that places inclusion at the core and ensures a collective response in relation to the individual needs of our students.